Triadimenol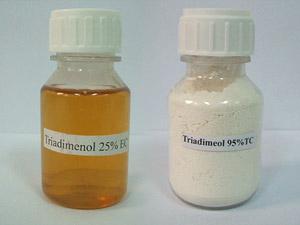 A systemic fungicide used as seed treatment to control smut and bunt of wheat,loose and covered smut and Typhula blight of barley,powdery mildew,rusts,leaf spot and take-all and common root and foot rot of wheat and barley head smut of corn and grain sorghum.Used on cotton for protection against Rhizoctonia and Thielaviopsis.Also used on vegetables,ornamentals,coffee,deciduous fruit,grapes,tobacco,bananas,and other crops.
| | |
| --- | --- |
| CAS Registry Number | 55219-65-3 |
| Formulation | 97% Tech, 15% WP, 25% EC |
| Packing | 25kg fibre drum, 200kg iron drum |
Carboxin 40% + Triadimenol 10% FS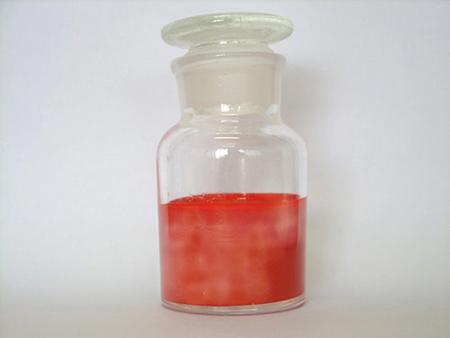 Control of powdery mildews, rusts and Rhynchosporium in cereals, and, when applied as a seed treatment, control of bunt, smuts, Typhula spp., seedling blight, leaf stripe, net blotch and other cereal diseases. Also used on vegetables, ornamentals, coffee, hops, vines, fruit, tobacco, sugar cane, bananas and other crops, mainly against powdery mildews, rusts and various leaf spot diseases. Application rates as a spray are in the range 100-250 g/ha for bananas and cereals, 125-250 g/ha protective and 250-500 g/ha eradicative for coffee, 0.0025-0.0125% for grapes, pome and stone fruit and vegetables; application rates as a seed treatment are in the range 20-60 g/100 kg seed for cereals, 30-60 g/100 kg seed for cotton.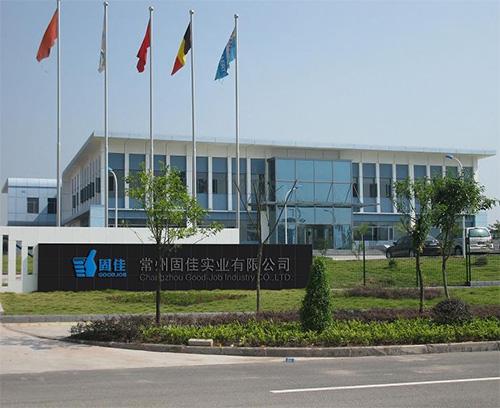 Since the year 2010, Changzhou Good-job Biochemical Co., Ltd. has been specializing in manufacturing plant protection products, including herbicide, insecticide, fungicide and plant growth regulator. We can provide a wide range of finished products made by different formulations, such as WDG, SG, WP, SP, EC, SL, SC, FS, EW and DS. Apart from high quality biocidal products, we also work with our valued customer to determine the customized solution tailored to your specific requirements.
Contact Us

No. 398, Middle Tongjiang Road, Xinbei District, Changzhou City, Jiangsu Province
pesticides.china.wearo
+86-18921066168