Ethofumesate TC
Phenmedipham + Desmedipham + Ethofumesate EC
Mode of action:Selective systemic herbicide, absorbed by the emerging shoots (grasses) and roots (broad-leaved plants), with translocation to the foliage. Not readily absorbed by leaves after the plant has generated a mature cuticle. Inhibits the growth of meristems, retards cellular division, and limits formation of waxy cuticle.
Uses:Used pre- and/or post-emergence in sugar and other beet crops, turf, ryegrass and the other pasture grasses, at 0.3-2.0 kg/ha. It is effective in controlling a wide range of important grasses and broad-leaved weeds, with a good persistence of activity in the soil. In beet crops, 1.0-2.0 kg/ha can be used, but ethofumesate is normally recommended at 0.2-2.0 kg/ha in tank-mixtures or co-formulations with other residual or contact herbicides for use in beet. A high degree of tolerance is also shown by strawberries, sunflowers, Phaseolus beans and tobacco, depending on the time of application.
Appearance:Cream to white coloured powder.
Assay:TC. 98% and formulation EC
Formulation:Formulated material can also be supplied as per requirement.
Packing:As per requirement.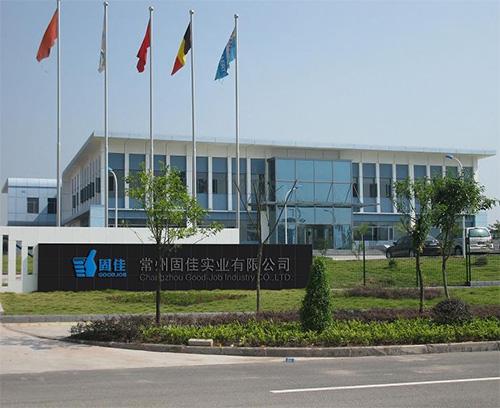 Since the year 2010, Changzhou Good-job Biochemical Co., Ltd. has been specializing in manufacturing plant protection products, including herbicide, insecticide, fungicide and plant growth regulator. We can provide a wide range of finished products made by different formulations, such as WDG, SG, WP, SP, EC, SL, SC, FS, EW and DS. Apart from high quality biocidal products, we also work with our valued customer to determine the customized solution tailored to your specific requirements.
Contact Us

No. 398, Middle Tongjiang Road, Xinbei District, Changzhou City, Jiangsu Province
pesticides.china.wearo
+86-18921066168