Fipronil is used to control ants, beetles, cockroaches, fleas, ticks, termites, mole crickets, thrips, rootworms, weevils, andother insects.Uses for individual fipronil products vary widely. Fipronil is used in granular turf products, seed treatments, topical pet care products, gel baits, liquid termiticides, and in agriculture.
Common name: Fipronil
Chemicalname: (±)-5-amino-1-(2,6-dichloro-α,α,α-trifluoro-p-tolyl)-4-trifluoromethylsulfinylpyrazole-3-carbonitrile
CAS RN: 120068-37-3
Mode of action: Broad-spectrum insecticide, toxic by contact and Ingestion. moderately systemic and, in some crops, can be used to control insects when applied as a soil or seed treatment.Good to excellent residual control following foliar application.
Uses: Control of multiple species of thrips on a broad range of crops by foliar,soil or seed treatment.Control of corn rootworm,wireworms and termites by soil treatment in maize.Control of boil weevil and plant bugs on cotton,diamond-back moth on crucifers,Colorado potato beetle on potatoes by foliar application.Control of stem borers.Leaf miners,planthoppers,leaf folders/rollers and weevils in rice.Foliar application rates range from 10-80 g/ha;soil treatment rates 100-200g/ha.
Formulations: Technical 95%min.EC 5% SC 5% SC 20% WDS 80% WP 80% or as per your requirement
Packing: Bottles,drums,screw-top jars,foil or water dispersible bags or as per your requirement.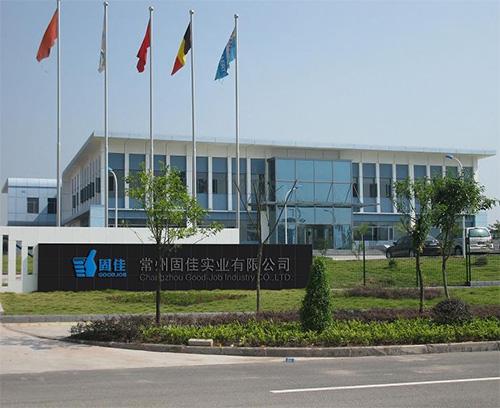 Since the year 2010, Changzhou Good-job Biochemical Co., Ltd. has been specializing in manufacturing plant protection products, including herbicide, insecticide, fungicide and plant growth regulator. We can provide a wide range of finished products made by different formulations, such as WDG, SG, WP, SP, EC, SL, SC, FS, EW and DS. Apart from high quality biocidal products, we also work with our valued customer to determine the customized solution tailored to your specific requirements.
Contact Us

No. 398, Middle Tongjiang Road, Xinbei District, Changzhou City, Jiangsu Province
pesticides.china.wearo
+86-18921066168