Common Name:Metribuzin
Chemical name:4-amino-6-(1,1-dimethylethyl)-3-(methylthio)-1,2,4-triazin-5(4H)-one (CAS)
Molecular Formula:C8H14N4OS
Molecular Weight:214.28
CAS Registry Number:21087-64-9
Properties:White crystalline solid. Melting point 126.2.Vapor pressure 5.8×10-7hPa at 20. Soluble in methanol, ethanol and glycol ether acetate.
Uses:soya beans, potatoes, tomatoes, sugar cane, alfalfa, asparagus, maize and cereals, at 0.07-1.05kg a.i./ha.
Toxicity:Acute oral LD50 for male rats is c.2000, mice c.700.
Type of formulation:95%Tech, 75%WDG, 70% WP, 48%SC, 35%SC
Packing Details:25kg/firbre drum, 25kg/bag, 200L/drum or on clients' requirements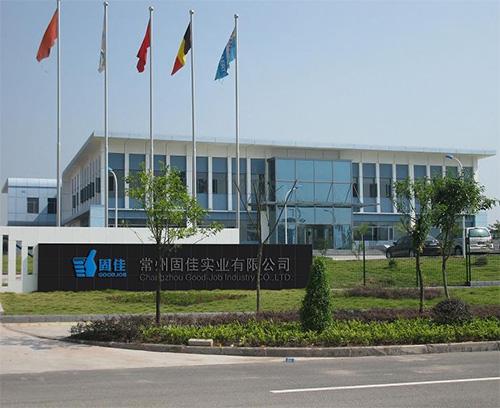 Since the year 2010, Changzhou Good-job Biochemical Co., Ltd. has been specializing in manufacturing plant protection products, including herbicide, insecticide, fungicide and plant growth regulator. We can provide a wide range of finished products made by different formulations, such as WDG, SG, WP, SP, EC, SL, SC, FS, EW and DS. Apart from high quality biocidal products, we also work with our valued customer to determine the customized solution tailored to your specific requirements.
Contact Us

No. 398, Middle Tongjiang Road, Xinbei District, Changzhou City, Jiangsu Province
pesticides.china.wearo
+86-18921066168