Production Base
GOOD-JOB BIOCHEMICAL PRODUCTION BASE is equipped with more than 10 production lines, developing more than 100 advanced formulas from insecticides, fungicides, herbicides to plant growth regulators with high quality formulations such as EC, EW, WP, SL, SC, WDG, GR, FS, OF and etc.
GOOD-JOB BIOCHEMICAL PRODUCTION BASE has isolated formulation workshops such as solid formulations workshops for herbicide, insecticide, fungicide and plant growth regulator; liquid formulation workshops for herbicide, insecticide, fungicide and plant growth regulator with annual production capacity of around 10,000MT or 10,000KL.
GOOD-JOB BIOCHEMICAL PRODUCTION BASE is designed and built in accordance with international standards, and adopts the leading domestic level with sophisticated manufacturing equipment and cutting-edge production technology. The perfect quality control system during the whole manufacturing process guarantees the superior quality of the products.
Solid Formulation Processing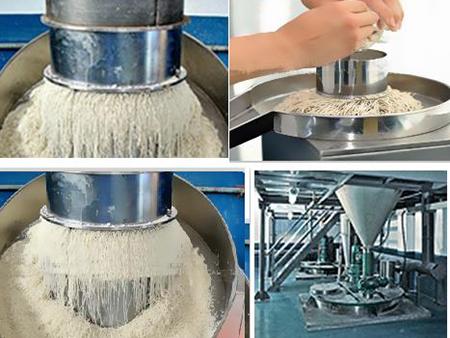 Powder processing area is in charge of solid formulation as WP, SP, WDG, WSG, DF, WS and etc., and it has two sets of powder production lines, with an annual production capacity of processing 1,000 tons of WP and SP and 1,000 tons of WDG as initially taken shape. Every solid production line processes about 5 tons of powders daily, and the processing period for a container of 16 tons of goods for bulk packing is around three to four days, and the delivery period is usually 7 working days plus procurement of technical material auxiliaries and packing materials. Powder processing area is connected with five sets of granule production apparatus, which can undertake tasks of water dispersible granules, such as boiling granulation, spray granulation and extrusion granulation. The daily processing capacity of cylindrical granule is around 2tons, and the daily processing capacity of round granule is 1-2 tons. Inner packing can meet the demand of processing capacity on packing, and the delivery period of one container is generally 7-10 working days.
Liquid Formulation Processing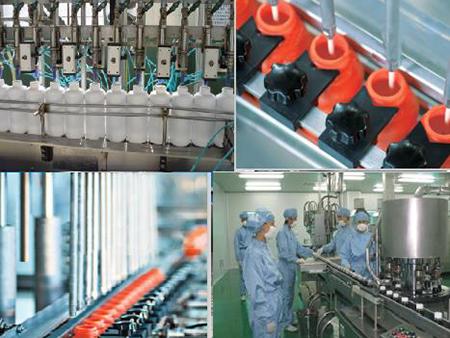 Liquid processing area (six lines) is in charge of processing of such formulations as emulsifiable concentrate (EC), soluble liquid (SL), water suspension concentrate (SC), oil dispersion concentrate (ODC), flowable seed coating (FS), emulsion in water (EW), microemulsion (ME), suspoemulsion (SE), ultra-low volume spray (ULV) and so on.
Daily processing volume of each line is 6 kiloliters. According to the quantity of customer orders, big packages are adopted and the capacity of one container can reach 16,000L. Processing and packaging of such quantity of goods can be completed within two days. Including purchasing period of technical materials, auxiliaries and packing materials, the delivery period is generally within 7 working days.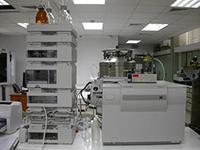 Quality Management Department consists of Quality Assurance (QA) and Quality Control (QC), which is independent from production and manages all activities related to quality. The quality management department is leaded directly by General Manager.
All the products must be examined and confirmed whether released or rejected by quality management department.
All the inspection record and product record must be collected in the technology archives room.
The company implements the stringent QA/QC system that covers the whole line from supplier audit, procurement, and production, to shipment and distribution.
Its operation complies with China's GMP, even beyond it. It has passed 8 GMP inspections by Chinese regulatory bodies, as well as GMP certifications of Brazil, Egypt, Indonesia, and Pakistan.
Through the close cooperation between the professional team we enrolled and the advanced testing instruments in our contracted laboratories, we are able to control the quality and always offer the correct quality products to the customers.
Contact Us

No. 398, Middle Tongjiang Road, Xinbei District, Changzhou City, Jiangsu Province
pesticides.china.wearo
+86-18921066168