Quizalofop-P-ethyl EC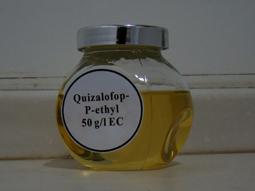 Quizalofop-p-Ethyl, a selective systemic Herbicide, has a high selectivity between grass weeds and dicotyledons crop. It is absorbed in a few hours by stem and leave and conducted to the whole body of annual weeds in 24hours, mainly cumulating in the top organs and intraformational meristem. Weeds conduct Quizalofop-p-Ethylrapidly to subterranean stem after administration, having its internode and growth point destroyed and lose reproductivity. The compound is a new-type Herbicide for dryland. The product can increse crop yield with its good weed killing activity and is favourable to evironment protection with its high performance and low toxicity.
Soybean, cotton, oilseed rape, peanut, sugar beet, flax, tomato, cabbage, vegetable, etc.
Barnyardness, crabgrass, Green bristlegrass, equal alopecurus, annual bluegrass, chinese sprangletop, gossegrass, etc.
500mL, 1L, 2L, 5L, 20L or customized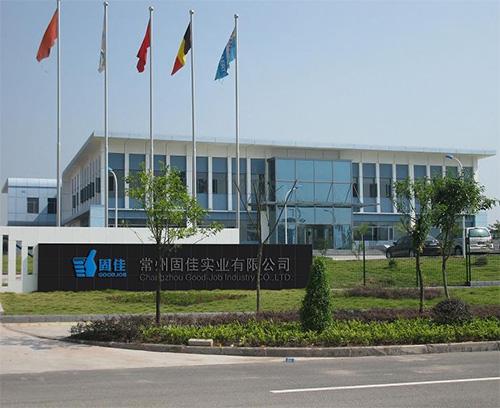 Since the year 2010, Changzhou Good-job Biochemical Co., Ltd. has been specializing in manufacturing plant protection products, including herbicide, insecticide, fungicide and plant growth regulator. We can provide a wide range of finished products made by different formulations, such as WDG, SG, WP, SP, EC, SL, SC, FS, EW and DS. Apart from high quality biocidal products, we also work with our valued customer to determine the customized solution tailored to your specific requirements.
Contact Us

No. 398, Middle Tongjiang Road, Xinbei District, Changzhou City, Jiangsu Province
pesticides.china.wearo
+86-18921066168