Paraquat is a quick touch-killing, non-selective herbicide, then loses activity in earth without leaving toxicity in the soil. It is used to control broad spectrum weeds and grasses, absorbed by the foliage, destroying green plant tissue on contact and by translocation within the plant. It is also used as a crop desiccant and defoliant, and as an aquatic herbicide.
| | | | |
| --- | --- | --- | --- |
| Crop (or Scope) | Control Object | Preparation Dosage | Method |
| Garlic Fields | Annual Weeds | 90-150 mL/acre | Soil Spray |
Technology and Method
CAS Registry Number
1910-42-5 (paraquat dichloride); CAS 4685-14-7
Formulation
42% TC, 20% SL, 27.6% SL
Packing
TC: 220kg iron drum
Formulation: 200L iron drum, 1L bottle, 250mL bottle, 100, 200 kg net weight for tech; 0.5 L or 1 L PET bottle for liquid; or customized PET or COEX bottle and drum
51% Acetochlor + Prometryn EC Herbicide for Peanut Field
This product is the amide of acetochlor and three nitric benzene prometryn plus appropriate additives by ratio from the preparation before the buds of selective herbicides, which can effectively control most broadleaf weeds and annual grass weeds. It is safe for crops under the normal condition to use.
Herbicida Paraquat 200 G/L SL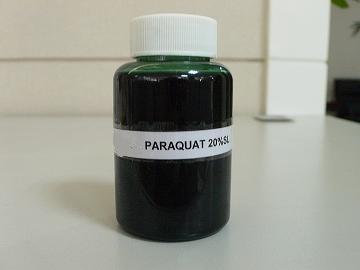 Broad-spectrum control of broad-leaved weeds and grasses in fruit orchards (including citrus), plantation crops (bananas, coffee, cocoa palms, coconut palms, oil palms, rubber, etc.), vines, olives, tea, alfalfa, onions, leeks, sugar beet, asparagus, ornamental trees and shrubs, in forestry, etc.
Also used for general weed control on non-crop land; as a defoliant for cotton and hops;
for destruction of potato haulms; as a desiccant for pineapples, sugar cane, soya beans, and sunflowers;
for strawberry runner control; in pasture renovation; and for control of aquatic weeds. For control of annual weeds, applied at 0.4-1.0 kg/ha.
Packing:
Large: 200L HDPE/drum.
Small: 100mL, 250mL, 1L, 2L, 5L HDPE/PET/COEX bottle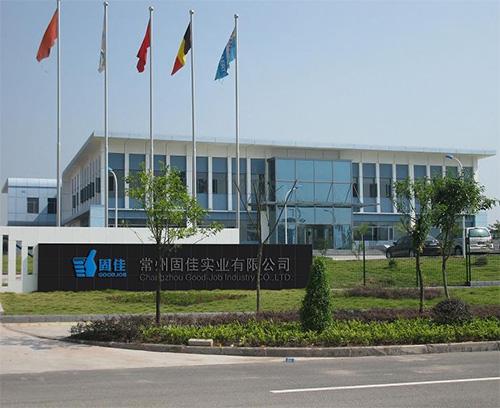 Since the year 2010, Changzhou Good-job Biochemical Co., Ltd. has been specializing in manufacturing plant protection products, including herbicide, insecticide, fungicide and plant growth regulator. We can provide a wide range of finished products made by different formulations, such as WDG, SG, WP, SP, EC, SL, SC, FS, EW and DS. Apart from high quality biocidal products, we also work with our valued customer to determine the customized solution tailored to your specific requirements.
Contact Us

No. 398, Middle Tongjiang Road, Xinbei District, Changzhou City, Jiangsu Province
pesticides.china.wearo
+86-18921066168