About Us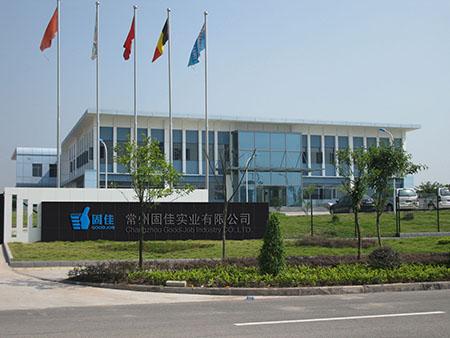 Since the year 2010, Changzhou Good-job Biochemical Co., Ltd. has been specializing in manufacturing plant protection products, including herbicide, insecticide, fungicide and plant growth regulator. We can provide a wide range of finished products made by different formulations, such as WDG, SG, WP, SP, EC, SL, SC, FS, EW and DS. Apart from high quality biocidal products, we also work with our valued customer to determine the customized solution tailored to your specific requirements.
With over about 20 years of experience in the agricultural industry, we build a good reputation at work. All raw material suppliers are ISO certified, quality driven plants. Before manufacturing begins, all raw materials must be tested by our chemical analysis laboratory. Besides, we assign quality control personnel to monitor the production process and adopt material sampling and testing method to guaratee superb performance before delivery. Meanwhile, we can allow for a third party testing agency to verify products and make a test report, ensuring the reliability of our products.
Over the years, we have expanded two plants to over 5000m2 and have strengthened our delivery capabilities. We are committed to cost-effective product, on-time delivery and custom packaging. Now, our products are being sold worldwide to over 40 countries including Brazil, Chile, Vietnam and Thailand. We are looking forward to the long-lasting cooperation with our valued customers. If you are interested in joint cooperation, please do not hesitate to contact us!
Contact Us

No. 398, Middle Tongjiang Road, Xinbei District, Changzhou City, Jiangsu Province
pesticides.china.wearo
+86-18921066168